Wolfstein Architecture is an award-winning AIA firm, with a reputation of being a leading team player in both traditionally bid, negotiated, and Design/Build projects.

Wolfstein Architecture has a diverse portfolio of architectural projects in both the Northeastern U.S. and Eastern Canada.

Projects, large and small, include commercial & industrial facilities, shopping centers, office buildings, retail stores, hotels, bars & restaurants, private homes, and other challenging commissions.

Our business provides a single source for fine design and meticulous technical quality. Our design team uses current technologies to get the job done. We use the "Virtual Building" approach in almost all of our projects. This further helps us realize the solutions to our clients' design issues, and minimizes possible planning errors down the road on the construction site. It's our job. It's that simple. And we have fun doing it! As a plus, the newest "tech tools" we use make the design process even more enjoyable for both ourselves and our clients. We pre-visualize the built environment far before construction using the latest BIM (Building Information Modeling) software. We turn "virtual" into "reality".
Wolfstein Architecture is a small, but dynamic and responsive design firm. Working with professional consultants in construction, project management, engineering, graphic design and real estate, principal Ed Wolfstein is "hands-on" at all times and personally selects the appropriate team of experts for each client and project.

A Little Personal Background

Ed studied architecture and civil engineering at McGill University (Montréal, Canada), earning degrees in both science and architecture. He is a Past President of AIA Vermont (the State Chapter of the American Institute of Architects), and has served on the Board of Directors of AIA New England. He has lectured nationally at the AIA National Convention, the A/E/C Systems Conferences, at Build Boston, and to the Royal Architectural Institute of Canada. Ed also enjoys visits as guest critic at McGill and Norwich University Schools of Architecture, and is currently an Adjunct Professor, teaching Professional Practice, at Norwich. He has represented Vermont nationally at the AIA State and Governmental Affairs Round Table in Washington DC, and was Chaiman of the Vermont Board of Architects from 2010 to 2015. Ed now serves as a Committee Member on the NCARB Architectural Licensing Examination Board. Ed also worked closely with the late Professor Geoffrey Moore Langdon, AIA, designing and executing the annual Boston Society of Architects CAD CUP Design Events.

"We carefully study client requirements, budget considerations, corporate goals, and personal expectations. And then, execute with total professionalism: meaning same-day revisions... employing high speed plotters... laptops in the field... no delays... it's the key to a successful project! The whole design process is quite exciting - and we thrive on challenges. In today's design arena, we are not limited to one city, state or even country. We undertake projects in and beyond our region - from bars in metropolitan Montréal to diners in rural Vermont. We've even done retail shops and homes the Caribbean! Technology and communication tools afford us great flexibility. We welcome partnering with other architects and engineering firms worldwide."

Wolfstein Architecture and their key consultants all maintain a clear understanding of project requirements, both visually and financially.

"We all share an eye towards quality and bottom line. We provide careful attention to detail and assure great value in the team approach during every phase of design and construction."
So, welcome to our web site!
Please browse our Project Pages, and ask any questions that may come to mind. We love to answer questions, and thanks for visiting our site!
---
Member & Proud Supporter of: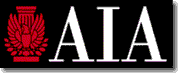 AIA - The American Institute of Architects
RAIC - Royal Architectural Institute of Canada
NCARB - National Council of Architectural Registration Boards
CSI - The Construction Specifications Institute
OAQ - Ordre des architectes du Québec - the Quebec Order of Architects

WOLFSTEIN ARCHITECTURE
100 Church Street
Burlington, VT 05401-4408 USA
Telephone: (802) 864-8334
Facsimile: (802) 862-8342
Toll Free: 1-800-487-9346
E-mail:






For fellow architects or any design enthusiasts who come across this site, our office uses a virtual toolbox of software, including: ArchiCAD 19, DataCAD, Adobe Creative Suitet, SketchUp Pro, and many other fine design, visualization, and production tools.
Copyright © 2015 Ed Wolfstein, AIA



ody>